VINTAGE AEROBATIC WORLD CHAMPIONSHIP 2017
Registration
PLAN for your joyful participation.
Realize your dream of becoming a World Champion. Inject your positive energy and contribution, and let's have some flying and fun together. Please fill the registration form and transfer the registration fee.
Registration information
Last ordinary registration: 1st of June
Competition entry fee: 100 EUR.
Late registrations (after 19. of June) 135 EUR
(Refunding of entry fee will be give to participants who resign before 19.st of June)
Food/drink tickets for the weekend (friday/Sunday) available at 385 DKK (50 EUR). Ditto for Thursday at 100 DKK (15 EUR)
Account number:
Regnr. 5011
Account: 1508102
Int. banking instruction:
Vintage Aerobatic
ACCOUNT NUMBER.
Preferred T-shirt size
Small, Medium, Large, X-large, XX-large
(If you want to buy extra T-shirts for your spouse/Team, feel free. (125 Dkk/ps)(Subject to stock)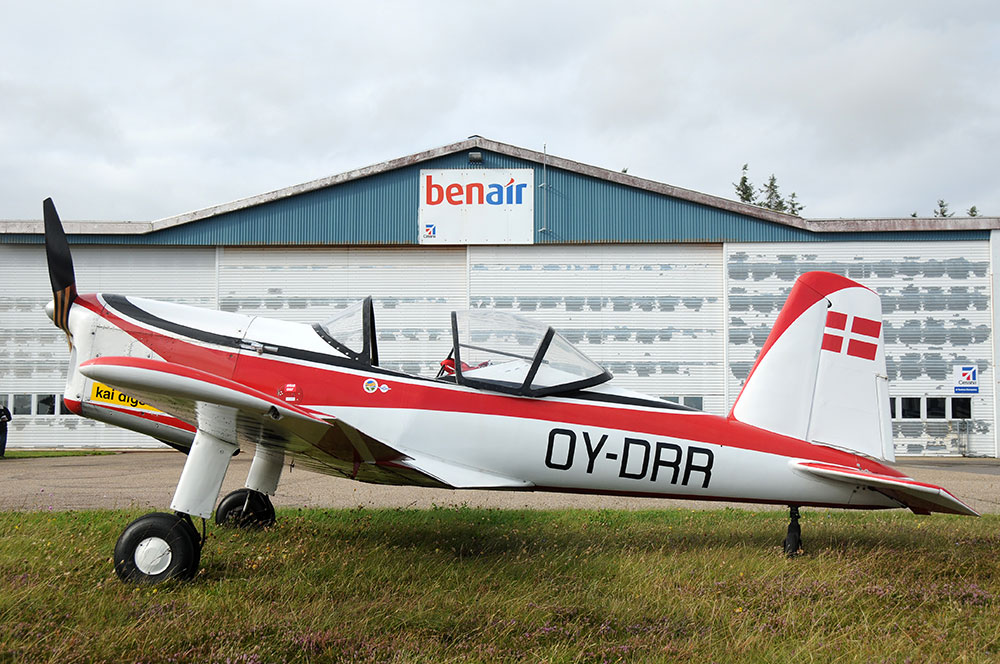 Airplane category:
Vintage
Classic
Replica
Flight Ambitions
Looping the loop, Dancing the cloverleaf, Rolling the circle, The Performance
(Please note: You are most welcome to fly as well ONE program-flight, as The Performance flight)